Signing of MoU between Rupayan City and Race Online Limited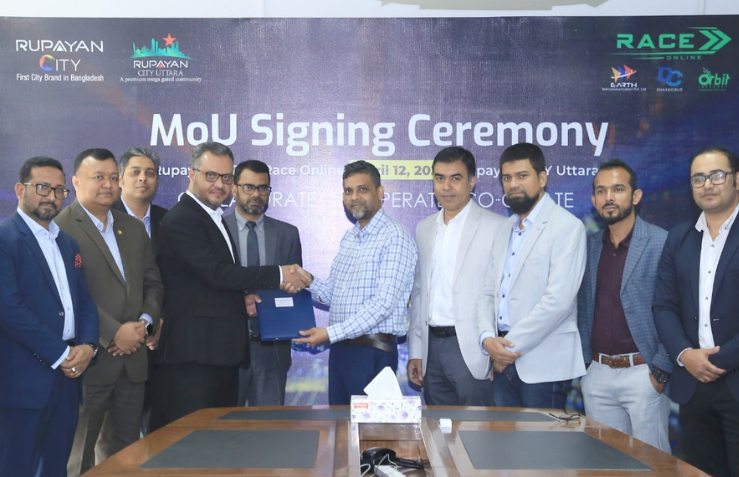 A memorandum of understanding has been signed between Rupayan City, the country's first city brand, and Race Online Limited.
By signing this agreement at Rupayan City Uttara's corporate office on Wednesday, April 12, 2023, Race Online will be able to provide all related services including internet facilities to Rupayan City Uttara.
Rupayan City Uttara Chief Executive Officer M Mahbubur Rahman and Race Online Limited Managing Director Md. Kamal Hussain signed the agreement on behalf of their respective organizations.
On behalf of Rupayan City Uttara, HM Faridur Rahman - Senior GM HR & Administration, Zaidur Rashid - GM Customer Service Division, Md Murshed Alam -GM & Head of Finance, Kazi Serzill Hasan - DGM Marketing, Mohammad Mahmudun Nabi- AGM IT Department and while On behalf of Race Online Limited, Mohammad Humayan Kabir Mollah-COO, Mohammad Mahabub Ullah Shujon-CMO, Atick Uddin Ahmed-DGM Business, S.M. Muzahidul Hasan-DGM, Technology, Nazmul Huda-Deputy Manager, Business Development, Md. Mehedi Hasan-Asst. Manager, Enterprise Network & Solution was present on the occasion.