Saif Ali Khan Atul elected vice chairman of Rupayan Group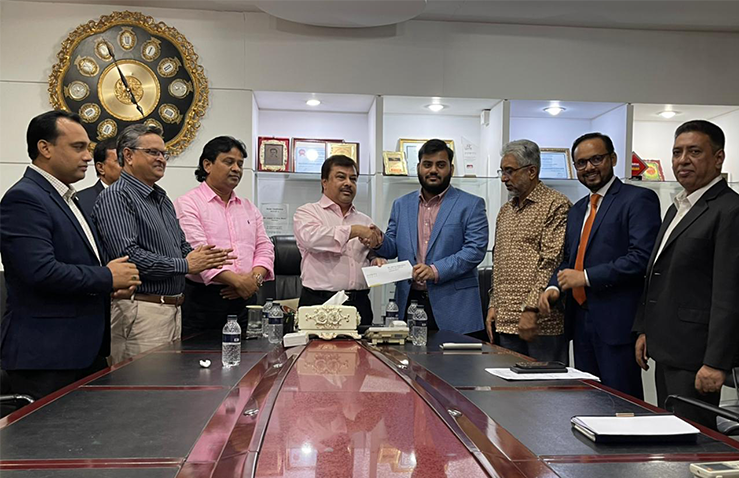 Saif Ali Khan Atul has been elected as the vice chairman of Rupayan Group by its board of directors.
Rupayan Group Chairman Liaquat Ali Khan Mukul handed over the responsibility to Saif Ali Khan Atul at Rupayan Centre in Mohakhali, Dhaka on Wednesday (3 May). Previously, Atul served as director of Rupayan Group, reads a press release.
Rupayan Group Vice Chairman Ali Akbar Khan Ratan, advisors- Captain PJ Ullah (Retd.), ASM Shykhul Islam, Rupayan Housing Estate Deputy Managing Director Md Ali Noor Rahman, Rupayan Group CFO Riaz Mahmud, Rupayan Housing Estate Director (Operations) Engineer Saiful Islam and Rupayan Group Human Resources and Administration Assistant Director Md Mahfuzur Rahman were present on the occasion among others.