Best young Entrepreneur of the year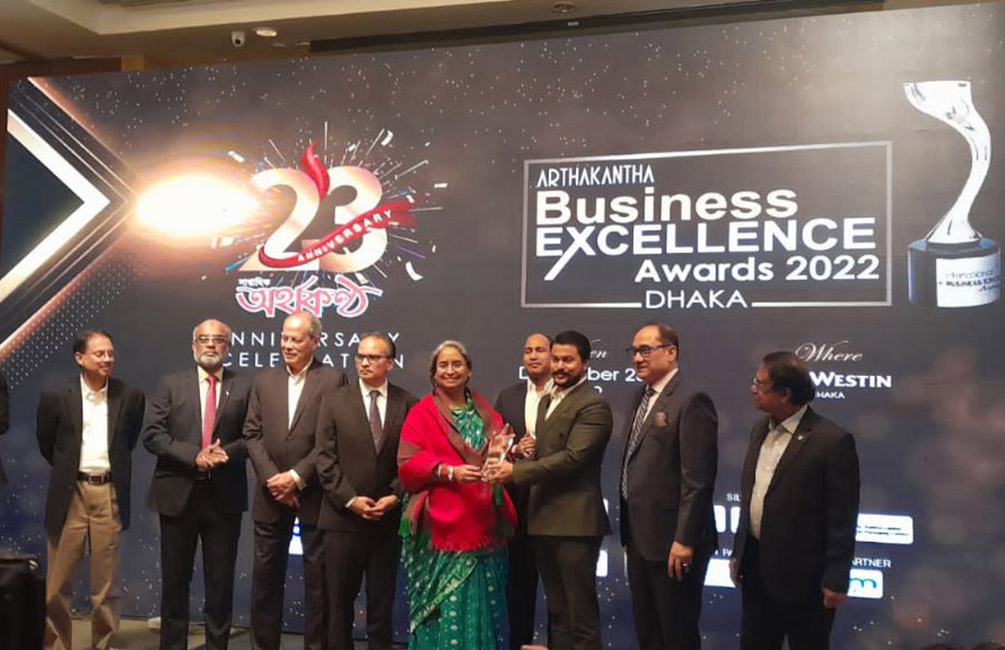 The Arthakantha Business Excellence Award is a prestigious award that honors outstanding young entrepreneurs in the business world. Individuals who have displayed extraordinary leadership, innovation, and foresight in their respective fields are recognized with this award.
Mahir Ali Khan Ratul, Co-Chairman of Rupayan Group, is a successful and well-known young entrepreneur. Through his leadership, business acumen, and ingenious problem-solving approach, he has made significant contributions to the business community. He is acknowledged for his capability to recognize and execute on new opportunities, as well as his ability to create value for his customers and stakeholders.
Mahir Ali Khan Ratul, was recognized as the "Best Young Entrepreneur of the Year" by the Arthakantha Business Excellence Award 2022. The award was presented to him by Dr. Dipu Moni, the Honorable Minister for the Ministry of Education, at a ceremony at the Westin Dhaka.
The award ceremony was attended by a number of business leaders, government officials, and members of the media, who all congratulated Mahir Ali Khan Ratul on his achievement. The award is a testament to his hard work, dedication, and commitment to excellence and is a great honor for him and the Rupayan Group.